Corona Virus Metro Manila 11 March 2020
Siamo fermi a  33  casi, ma sono solo le 5 del mattino qui a Manila e quindi il numero probabilmente sarà destinato a salire.
Le news le ricevo dalla Tv dal canale ABS-CBN. 
Si sta valutanto di chiudere alcune zone di Manila e non tutta la città, in particolare Quezon City, un'area molto estesa unbicata nella parte a Nord di Metro Manila.
V'inserisco sotto i link ufficiali del DOH (Department of Health) delle Filippine, con una loro dashboard per tutti gli udates in tempo reale delle Filippine, visibile anche su mobile
Una notizia postiva è che che i casi di covid-19 in Cina stanno diminuendo.
Ci sono diverve applicazioni per avere sotto controllo tutti i dati aggiornati in tempi reali del Corona Virus
Una dashboard/map della 
E poi 
Ed infine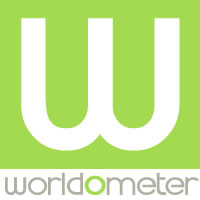 Coronavirus Update (Live): 118,836 Cases and 4,269 Deaths from COVID-19 Wuhan China Virus Outbreak – Worldometer
Live statistics and coronavirus news tracking the number of confirmed cases, recovered patients, and death toll by country due to the COVID 19 coronavirus from Wuhan, China. Coronavirus counter with new cases, historical data, and info. Daily charts, graphs, news and updates
Mentre sto scrivendo sento che i supermarket  iniziano a soffrire la mancanza di alcohool e altri prodotti per l'igiene, per via degli acquisti sopra la norma di questi giorni  e che le mascherine quelle semplici chirurgiche e le famose N-95 sono introvabili.
E bene che oggi vada anch'io a comprarne un po' di alcohol e altri prodotti d'igiene per le mani.
Questo è tutto, se durante il griono sento di altre news importanti aggiorno qui.
Giovanni,
Metro Manila, 11 marzo 2020
Hits: 179