Coronavirus, the air killer, an airborne virus highly quick to infect people through the air we breathe, its paradox is that it makes the air less polluted because it forces us to stay at home not to move, not to use cars, there is no smog in the case of Coronavirus.
The Coronavirus paradox that infects and can kill through the air but makes it cleaner.
Il Coronavirus, il killer dell'aria, un virus airborne altamente veloce ad infettare le persone attraverso l'aria che respiriamo, il suo paradosso è che rende l'aria meno inquinata perchè ci costringe a restare a casa a non muoverci, a non usare le auto, non c'è smog a casua del Coronavirus.
Il paradosso del Coronavirus che infetta e che può uccidere attraverso l'aria ma che la rende più pulita.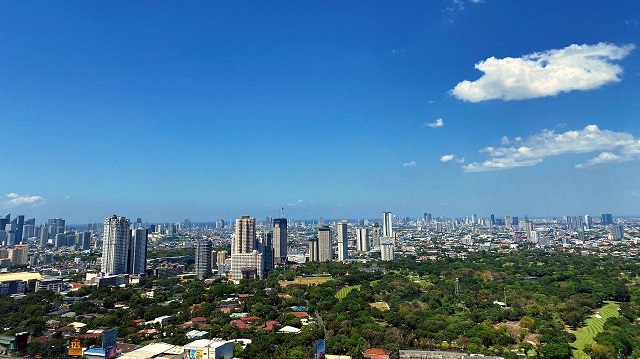 It's Official: Metro Manila Now Has Bluer Skies, Cleaner Air
A rather unexpectedly nice side effect of the quarantine.
Hits: 25